Meet the Dream Team: SNOObear & Sleepea
Moms and dads around the world have used Dr. Harvey Karp's 5 S's to calm crying and boost sleep for more than two decades. When you pair SNOObear and Sleepea, two of those S's (soothing shushing and snug swaddling) work together to help little ones sleep longer and happier.
SNOObear responds to a baby's cries with pediatrician-created white noise that reminds them of the calming sounds they loved in utero. Meanwhile, Sleepea recreates the snug embrace of the womb with an award-winning design that takes all the stress out of swaddling.
As a team, SNOObear and Sleepea make it easy-peasy to transition from SNOO to the crib…or catch ZZZs away from home! (Talk about a dream team!)
Note: Once babies show signs of rolling, they should only be swaddled with arms out (simply open the shoulder snaps to let Baby's arms free). Sleepea is not for use in SNOO. In SNOO, please only use a SNOO Sack.
0-6 Months
SNOObear works great in your bedtime routine…signaling to your baby that sleepytime is coming. Use your bear—or the removable speaker box—to calm your baby during feedings and fussies. Your faithful SNOO buddy is also perfect for naps on the go, stroller walks, and car rides.
6-12 Months
When your baby graduates from SNOO, SNOObear's familiar sounds make sleepytime easier—for naps and nights! And, it helps make transitioning to the crib a breeze. (Doctors advise not using stuffed animals inside your baby's bed for about the first year.)
12+ Months
SNOObear is now your tot's best friend! This cuddly lovey makes naps and nights so much easier. It's a huge help during tough times (illness, trips, sleep difficulties) and builds your tot's trust, security, and confidence. And you'll have tons of fun using the finger holes to turn SNOObear into a puppet for silly playtime…to start teaching your wild little child about the rules of life!
SNOObear Comes With:
1 Cuddly, multi-use teddy bear (with carrying strap)
1 Removable white noise speaker box—portable & compact
2 AA batteries
Plus 100 million moments of love!
NOTE: Never leave SNOObear in the crib or bassinet with infants under 1 year of age.
Why Parents Love
SNOObear

and White Noise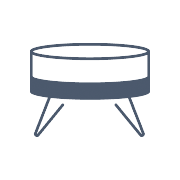 SNOO's Buddy
Familiar SNOO sounds are perfect
for calming the fussies during feeds,
car rides, tummy time…you name it!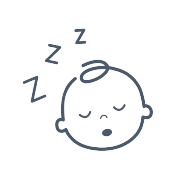 Boost Sleep
Our 6 special sounds
encourage sleep—at home or on the go.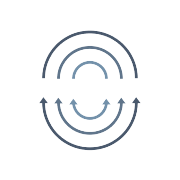 Responsive
Sound stops after 30 or 60 minutes,
but automatically returns if your
baby cries over the next 3 hours.
Swaddling With Sleepea is Easy-Peasy!
How to Use Happiest Baby's Sleepea® 5-Second Baby Swaddle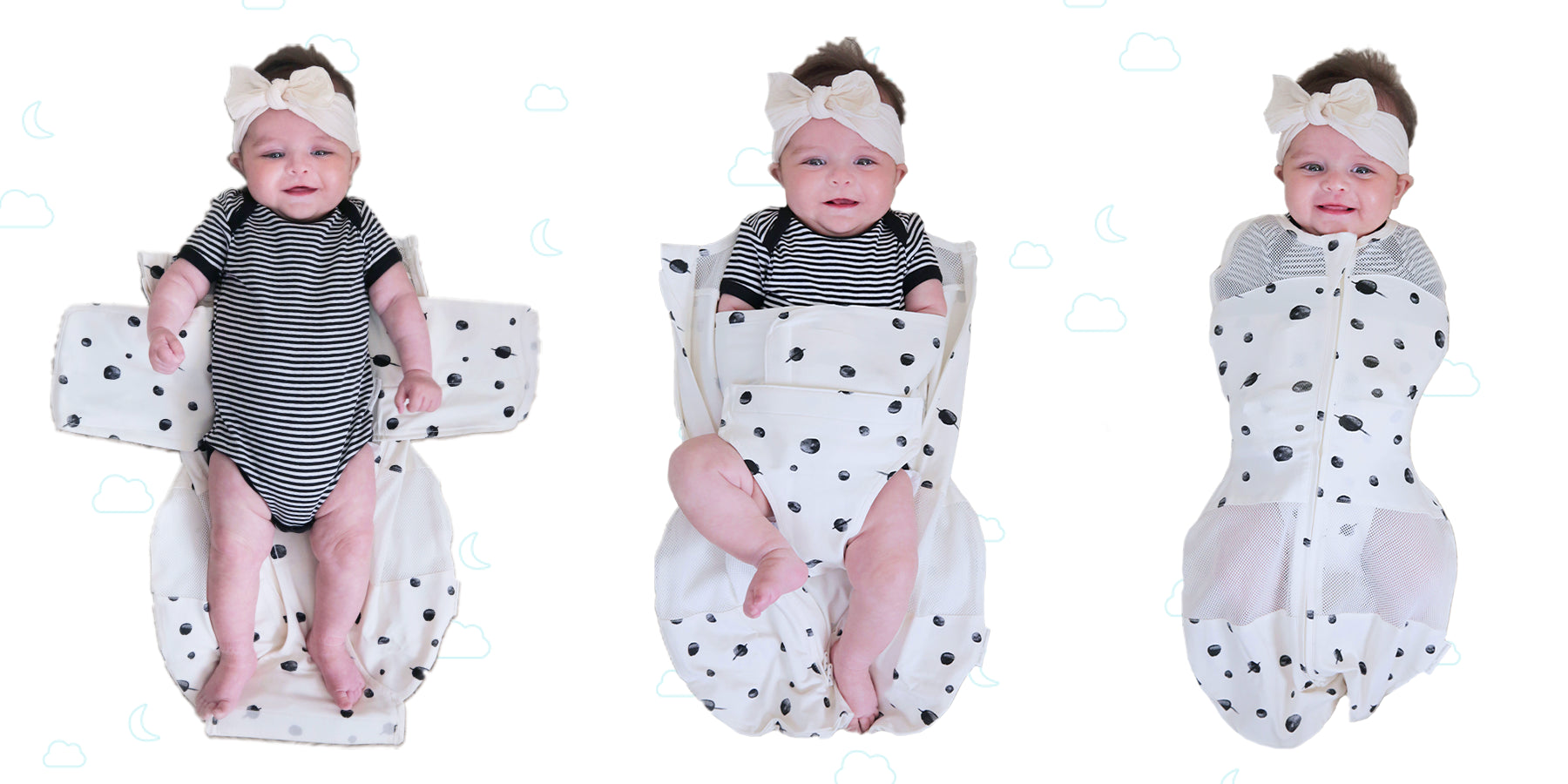 Step 1
Place Baby on Sleepea with shoulders about two inches above the neckline.
Step 2
Straighten right arm and pull band across Baby's arm and chest. Straighten left arm and snugly pull other band across chest, securing with Velcro. Bring leg flap up between Baby's legs, and attach to the arm band.
Step 3
Zip it up…all the way!
Why Parents Love Sleepea® 5-Second Baby Swaddle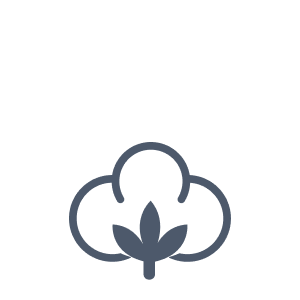 100% Organic Cotton
Soft, GOTS certified,
breathable cotton is gentle on
Baby's skin
Secure Inner Flaps
Special inner arm bands
and leg flap keep Baby
snug all night
Breathable Mesh
All-seasons design keeps Baby
cool and comfy
Arms-Out Transition
Snaps at shoulders let you
swaddle with one or both
arms out
Speedy Two-Way Zipper
Opens from top or bottom for
smoother diaper changes
Machine Washable
Cool or cold water with like
colors, tumble dry low
Every Detail Designed by America's Top Pediatrician
Not only does swaddling mimic the snug embrace that sleeping babies love in the womb, it also prevents wild hand movement that can startle little ones awake, keeping your baby safe, happy, and well-rested all night long.
The Award-Winning Swaddle Everyone Is Talking About