SNOO NOW AVAILABLE IN CANADA
Snoo Smart Sleeper

Snoo Smart Sleeper

Reduce crying, Boost sleep. In the safest rocking baby bed ever made.
Real Parents, Real Success


Automatic Baby Rocker and Sleeping Bed
SNOO automatically rocks your baby to sleep and uses soothing white noise to boost sleep.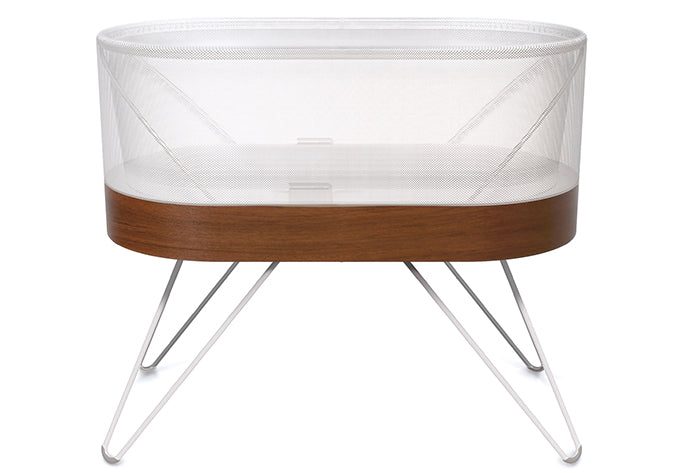 Gently rocks - all naps and nights - to help your baby be a better sleeper (up to 6 months)
Chooses the best motion (slow swing for sleep, faster jiggles for upsets)
Dual mesh walls maximize comfort, safety and breathability
SNOO's easy "5-second swaddle" is hip safe and never unravels
Protective swaddle wings keep your baby safely on the back*
SNOO's gradual weaning feature makes for easy transition to crib
Chooses the best white noise (soft rain for sleep, womb sound if crying)
Like your own personal night nurse…there to help 24/7!
(* When used as directed.)
Now, exhaustion is optional.
Get More Sleep With the SNOO baby bed in 3 steps...
1. Swaddle in the SNOO Sack
Keep babies safe and snug with our easy 5-second swaddle. It makes wrapping faster and keeps babies comfortable all night long.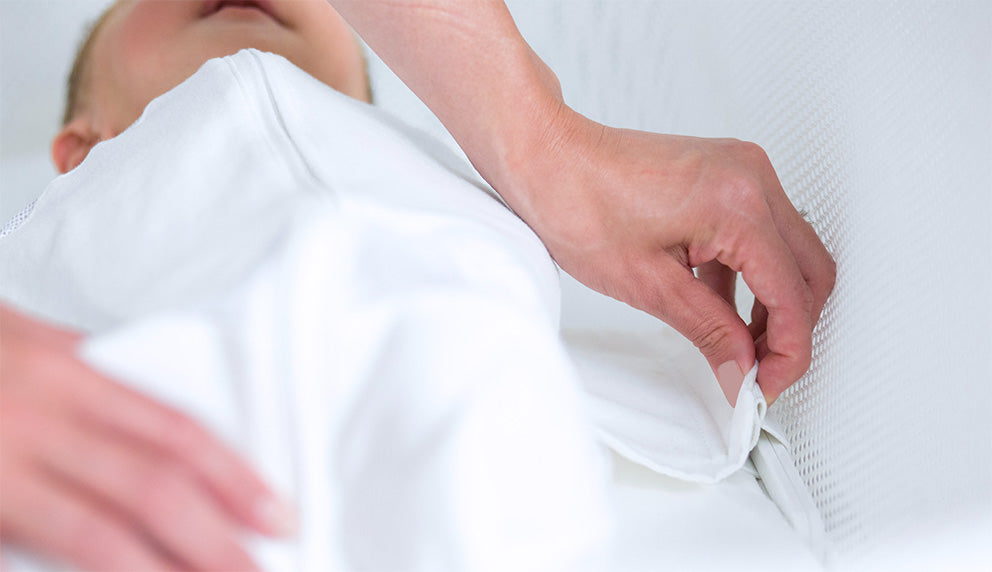 2. Attach the Safety Clips
Slide the SNOO Sack's wings onto the safety clips to keep your baby sleeping on the back... all night long.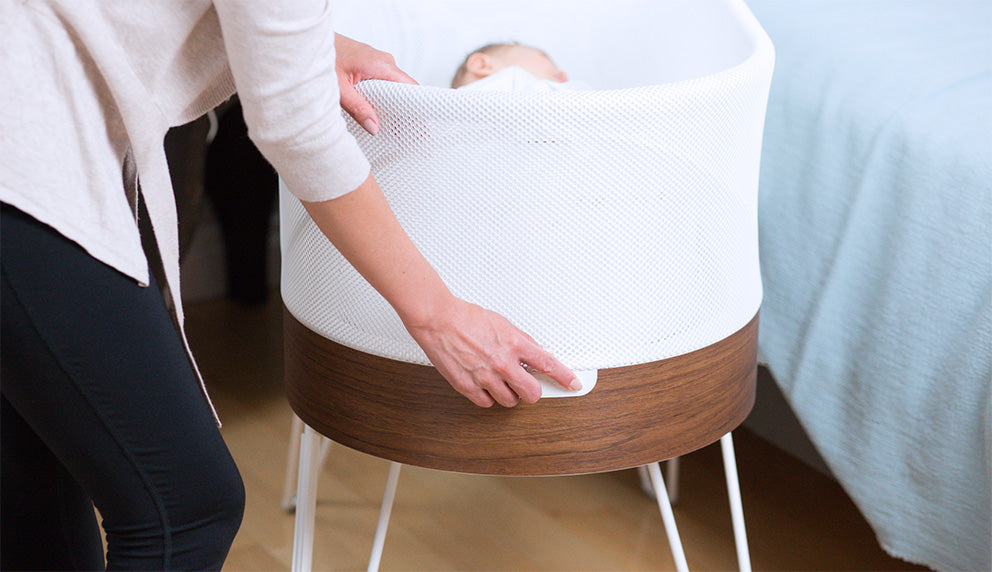 3. Now, just push the button
Gentle rocking and motion calms babies at the exact level needed to guide them into sleep.
Rest with peace of mind
SNOO soothes, monitors and responds to your baby's needs. It chooses the best white noise and motion to boost sleep - or calm midnight meltdowns - all while keeping baby in the safest position, on his back.
Baby Bed Tech Specs
Unique drivetrain designed for maximum performance; 10 million cycles of continuous movement
No springs or gears that can wear out or become noisy
Multiple microphones with advanced audio processing to precisely detect source of sound
Three distinct white-noise sounds specially engineered to calm crying or enhance sleep
2.4 GHz wireless, 802.11 b/g/n with separate control switch
Custom BLDC motor optimized for low speed and high torque with multiple feedback mechanisms for precise motor control
Responsive ambient light sensor for adjustment of LED intensity
SNOO comes with organic fitted sheet and 3 SNOO Sacks made with organic cotton
Bed size: 35.75" L × 19" W × 31" H (with legs); Weight: 38 lb;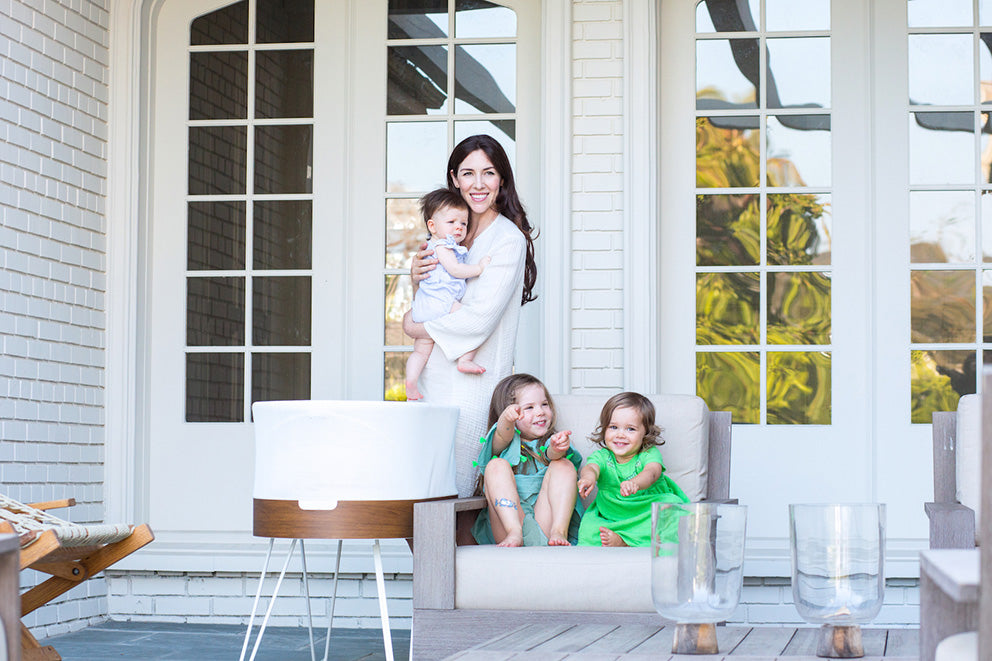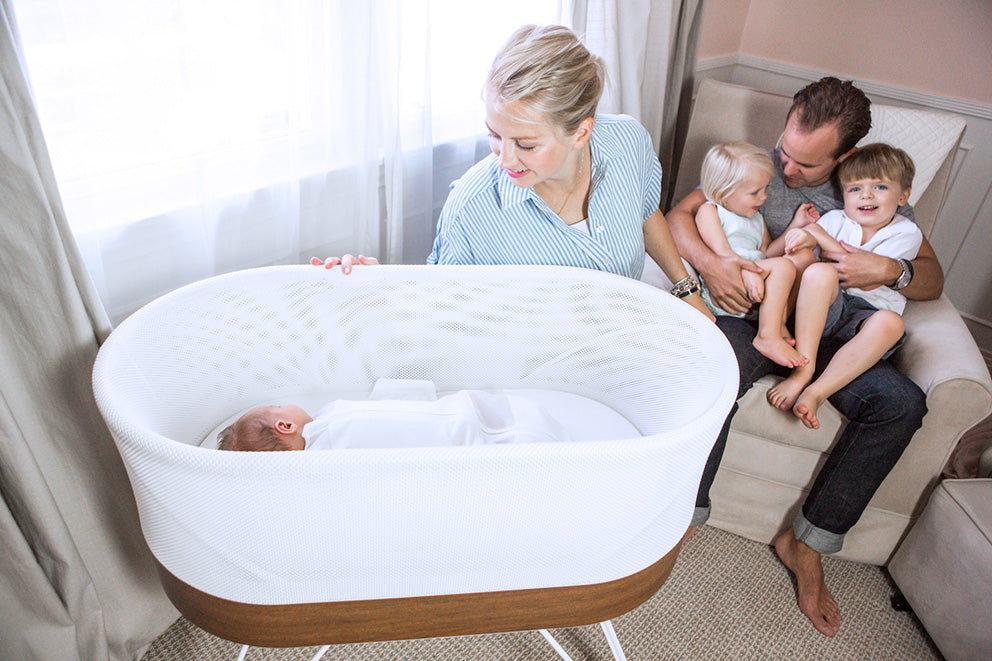 Meet #SNOOnation
"As soon as I start SNOO she is in Lalaland... Unbelievable!! You have made all of our lives so much easier and better! Thank you!"
---
Dessi & Steve
"It's life changing. I made a cup of tea and relaxed instead of bouncing, walking around, etc. to get her to calm."
---
Chantal & Mario
"I'm actually sleeping peacefully (and more importantly - stress free) with a newborn for the first time in my life!!"
---
Abby & Nate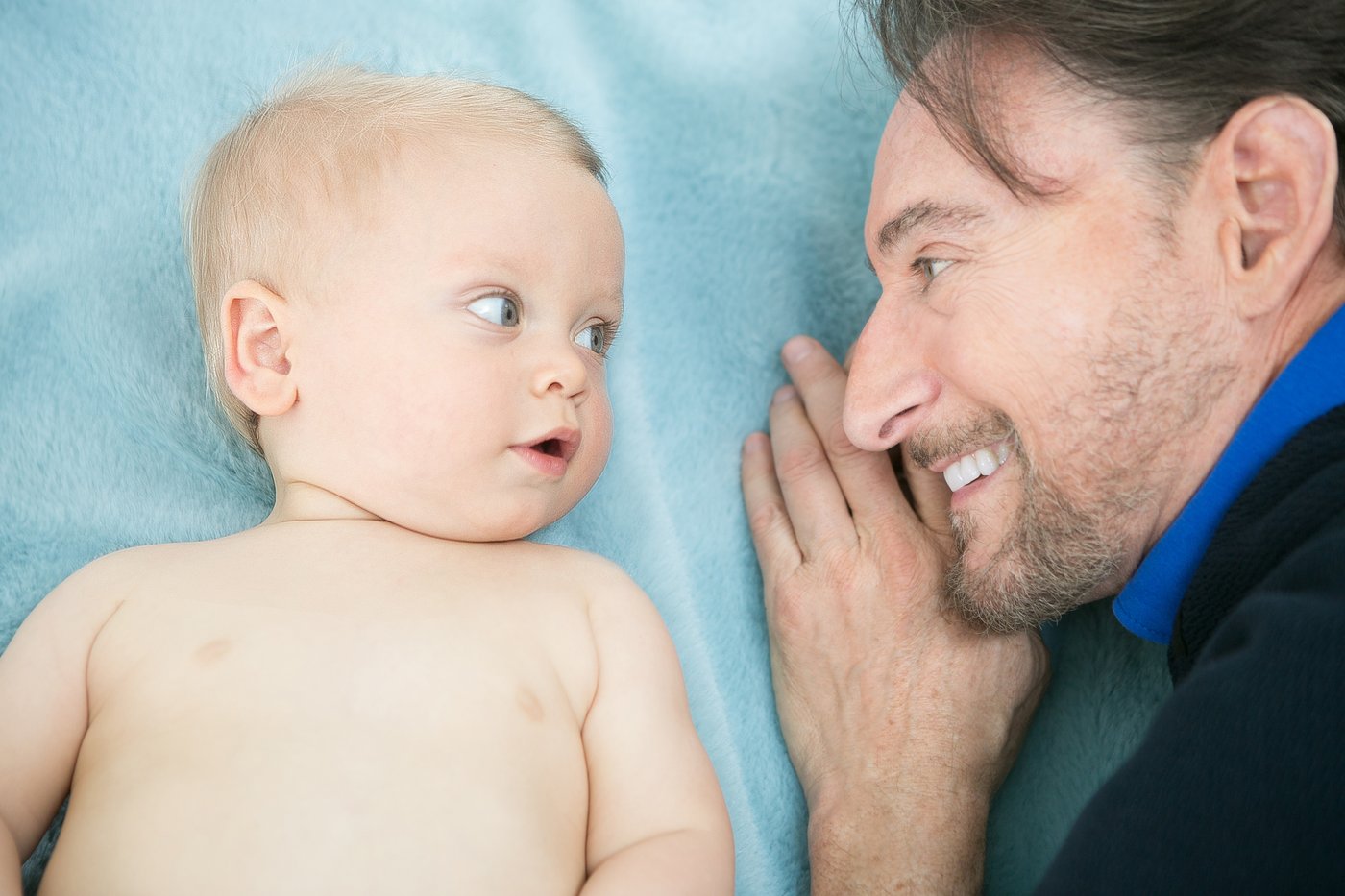 Parenting is about to change!
Moms and dads have it harder today than any time in history! You may not have to wash your clothes down at the river, but more than any other generation, modern parents have less family support with more outside responsibilities. No wonder exhaustion is the #1 new parent struggle. That's why I created SNOO, the smartest - and safest - baby bed ever made.
My greatest hope is that SNOO will boost your baby's sleep and keep you well rested for happier parenting.
Safer. Better. Sleep...at the touch of a button.