Limited Time Offer
100% Organic Short-Sleeve Baby Bodysuit Bundle
Actual price:

$29.95
Discounted price:

$14.97
Actual price:

$16.95
Discounted price:

$8.47
Actual price:

$29.95
Discounted price:

$14.97
Actual price:

$29.95
Discounted price:

$14.97
Actual price:

$16.95
Discounted price:

$8.47
Actual price:

$29.95
Discounted price:

$14.97
Actual price:

$29.95
Discounted price:

$14.97
Actual price:

$16.95
Discounted price:

$8.47
Actual price:

$29.95
Discounted price:

$14.97
Actual price:

$29.95
Discounted price:

$14.97
Actual price:

$16.95
Discounted price:

$8.47
Actual price:

$29.95
Discounted price:

$14.97
Actual price:

$29.95
Discounted price:

$14.97
Actual price:

$16.95
Discounted price:

$8.47
Actual price:

$29.95
Discounted price:

$14.97
Description
From Dr. Harvey Karp—one of the world's leading pediatricians—comes baby bodysuits that are almost as soft and sweet as your baby!
A lapped collar and inseam snaps make middle-of-the-night outfit changes fuss-free...even if you're half-asleep. Plus, our range of stylish, gender-neutral designs will look amazing in all those milestone photos (so clear some space on your camera roll now!).
And, with multiple patterns in each bundle, you won't have to sweat unexpected wardrobe changes. Choose from three short-sleeve or five long-sleeve baby bodysuit bundles in sizes ranging from preemie to 12 months, in an assortment of adorable designs.
Short-Sleeve Bundle Patterns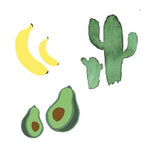 Long-Sleeve Bundle Patterns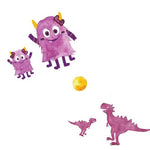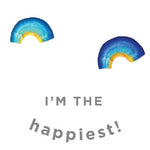 Features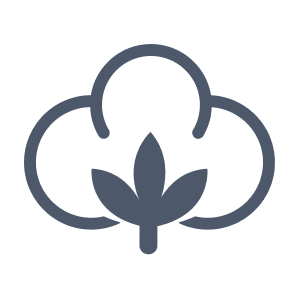 100% Organic Cotton
Buttery soft, GOTS certified,
breathable cotton is gentle on Baby's skin and helps prevent overheating
Hand-Painted Patterns
Unique and gender-neutral
styles, suitable for all
Season-Friendly
Long-sleeve and short-sleeve options
for year-round wear
Expandable Lapped Collar
Gently stretches for fuss-free
over-the-head and up-the-body dressing
Nickel-Free Inseam Snaps
Make for easier changes and can
stand up to countless wiggles and washes
Machine Washable
Cool or cold water with like colors,
tumble dry low
Details:
100% GOTS certified organic cotton
Sustainably sourced flexible fabric that moves with Baby
Flatlock seams that are gentle on Baby's skin
Long-lasting, non-toxic dyes
Hypoallergenic, nickel-free snaps
Tagless neck label
Baby Bodysuit FAQs
What's the difference between a baby onesie and a short-sleeve baby bodysuit?
There's no real difference between a short-sleeve onesie and a short-sleeve bodysuit. You know how folks often say "Kleenex" or "Chapstick" when talking about any brand of facial tissue or lip balm? It's like that. While the term "onesie" is trademarked by Gerber, both onesies and bodysuits are one-piece garments for babies that snap at the crotch and often feature a lapped collar. They can be short-sleeve or long-sleeve.
Why would I want a short-sleeve baby bodysuit?
Short-sleeve baby bodysuits are must-haves for all little ones! In fact, you'll soon discover that short-sleeve baby bodysuits are the cornerstone of your baby's wardrobe. Not only are short-sleeve bodysuits a perfect base layer under a baby swaddle, pajamas, or sweater, they're virtually all you need to keep your baby comfortable on warmer days when, let's face it, pants are optional! (Sticking to 100% organic cotton short-sleeve bodysuits is best for maximum comfort and breathability.)
Where can I buy Happiest Baby's short-sleeve bodysuits?
Happiest Baby short-sleeve baby bodysuits are available online at the Happiest Baby websites in the United States, Australia, Switzerland, the EU, the United Kingdom, and through authorized retailers throughout Canada.
Are your short-sleeve baby bodysuits made from soft cotton?
YES! In fact, you'd be hard-pressed to find a softer baby bodysuit! Happiest Baby's long- and short-sleeve bodysuits are made from 100% GOTS certified organic cotton, making them buttery soft, breathable, and oh so gentle on your little one's delicate skin!
Are Happiest Baby's short-sleeve bodysuits good for boys and girls?
Yes! Every Happiest Baby short-sleeve bodysuit—from our giraffe and owl prints to our avocado and cloud bodysuits—feature unique, hand-painted, gender-neutral styles, designed to keep every baby looking cute as can be! Even better, both our long-sleeve and short-sleeve baby bodysuits are made of ultra-soft 100% organic cotton.
Are bodysuits with short sleeves good for warmer weather?
They sure are! In fact, short-sleeve bodysuits are perfect for warm weather. When the temperature starts to rise, it's incredibly important to ensure your little one doesn't get too hot. (Babies are not very good at regulating their body temperature, which means they are way more susceptible to dangerous overheating.) To help keep your little one safe and comfortable, dress them in breathable 100% organic cotton short-sleeve bodysuits. If it gets chilly (say, you've got the AC cranked in the car), a short-sleeve cotton bodysuit is a perfect base to layer for dressing Baby in light-weight pajamas or tops.
For what ages are these short-sleeve baby bodysuits good for?
Our 100% organic cotton short-sleeve baby bodysuits are designed to comfortably fit babies throughout their first year! You can select from our short-sleeve preemie bodysuits (fitting babies up to 6 pounds) all the way through to our short-sleeve bodysuits designed to fit 12-month-old babies up to 25 pounds.